How to combine the advantages of the Google Customer Reviews service and the QR code generator for Google Reviews
Google Reviews is a tool that helps businesses collect reviews from customers. The buyer will receive an invitation to leave a review immediately after goods delivery or services provision, which excludes the writing of comments by third parties who have not made a purchase on a specific site.
By using Google Reviews, companies in the B2B and B2C segments will expand their prospects in the market. On the one hand, this is an excellent feedback channel: understanding your weaknesses and strengths will allow you to focus on current business tasks. On the other hand, an abundance of reviews enables potential clients to make more confident decisions about whether to visit a particular place or use a specific service. Also, high ratings increase trust in a business, help improve its reputation, and increase user satisfaction.
What is a Google Reviews QR code
The Google Customer Reviews QR code is a special QR code containing a link to a Google My Business page. It is designed to swiftly redirect customers to a platform where they can easily and quickly leave their reviews or ratings.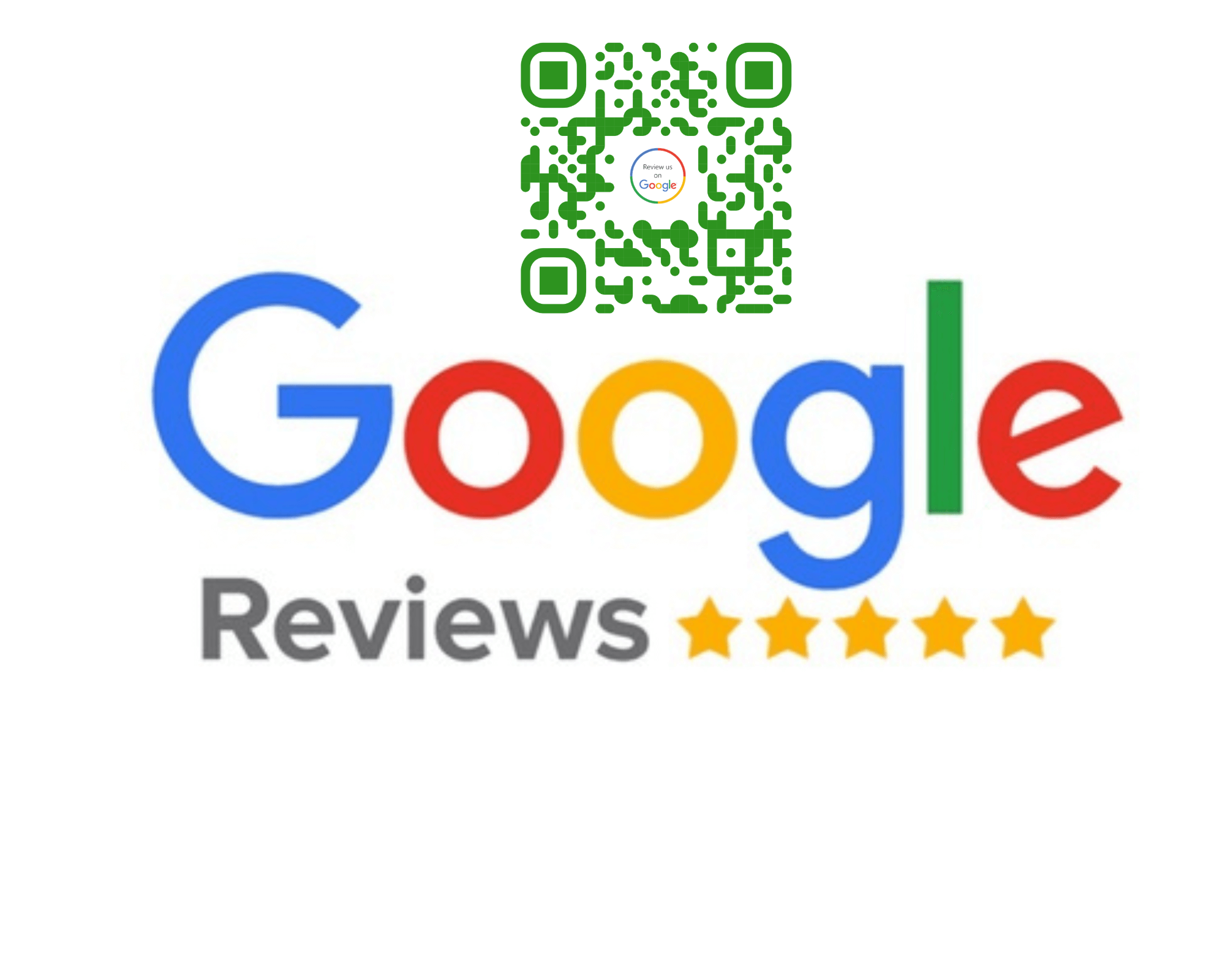 Below are three good reasons to create a QR code for Google Reviews:
– simplified process of writing reviews. Customers do not need to navigate search engines or maps to find your business, but scan the QR code and go to the page to write comments;
– enhanced online visibility. The more reviews your company receives, the better your business's visibility in Google search results, thereby fostering increased trust among your target audience;
– improved communication. Valuable customer feedback facilitates businesses in making necessary improvements, while potential clients can confidently choose a reliable service or goods provider.
Examples of using a QR code generator for Google Customer Reviews
The QR code for Google Reviews is a flexible tool for developing a business's reputation. Let's look at a few examples of using such codes in practice: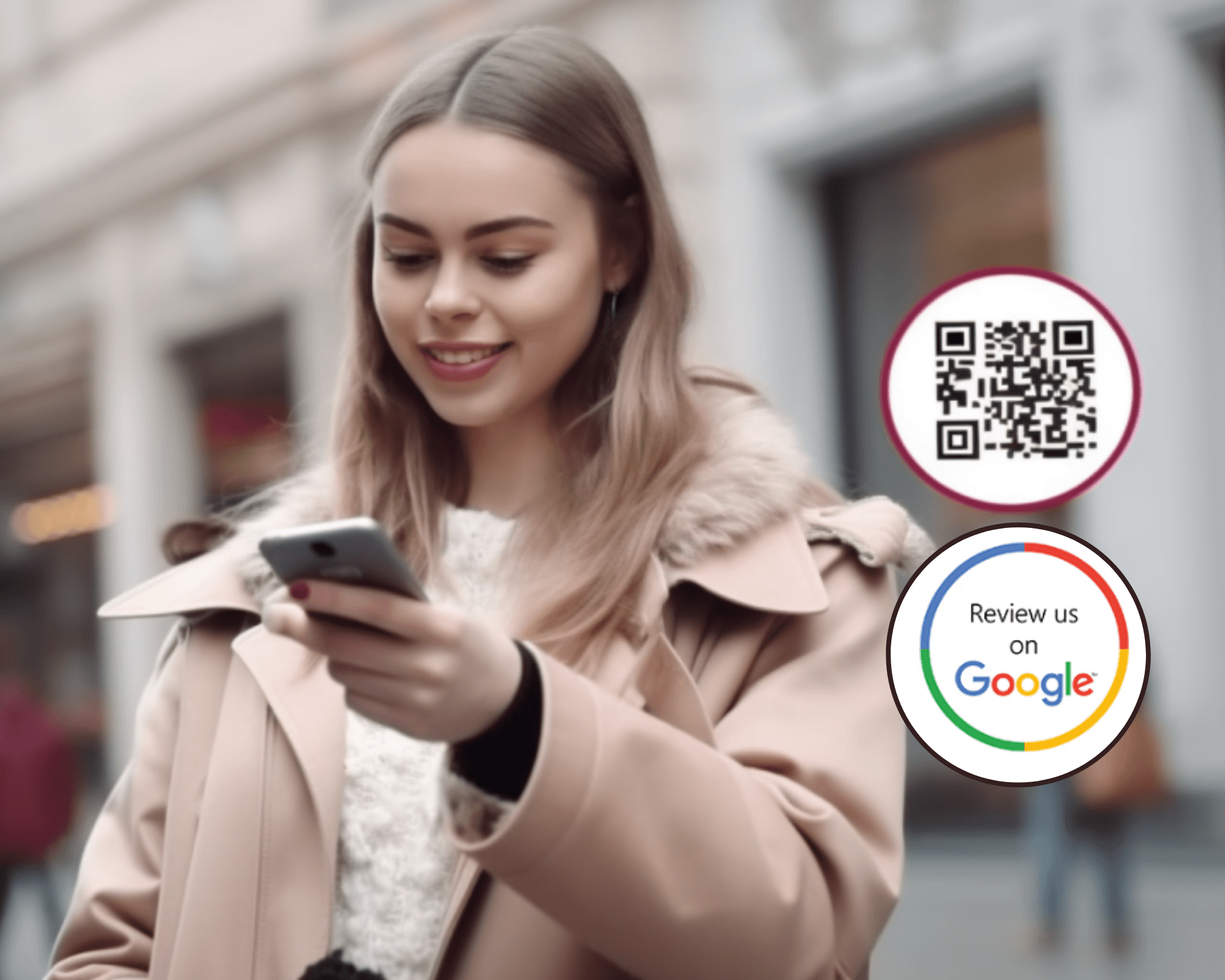 1. Restaurants, cafes, food courts. In the restaurant business, guest response is critical, so establishments should place QR codes with Google Customer Reviews on tables or menus. This encourages guests to share their experiences, leading to valuable feedback and enhanced reputation.
2. Retail stores. Stores can print QR codes on receipts or displays to invite customers to share their opinions about their purchases. By accumulating enough reviews, you ensure a better shopping experience for future buyers.
3. Hotels. Place QR codes in rooms so guests can leave feedback about their stay. Positive comments have a significant impact on attracting new visitors.
4. Beauty salons. Professionals in the beauty industry often ask clients to leave reviews after providing services. This helps salons improve their reputation and attract customers seeking quality beauty treatments.
5. Entertainment venues. We mean cinemas, billiards, bowling alleys, swimming pools, attractions, etc. If guests highly rate the quality of service, this will attract a larger audience in the future.
How to create QR code for Google Reviews
Google Customer Reviews is free, making it an effective tool for businesses of all sizes. Many actively monitor the comments and ratings they receive, encourage customers to share their opinions, and try to maintain positive interactions with them.
So, follow these steps to convert Google Reviews to QR code quickly and for free: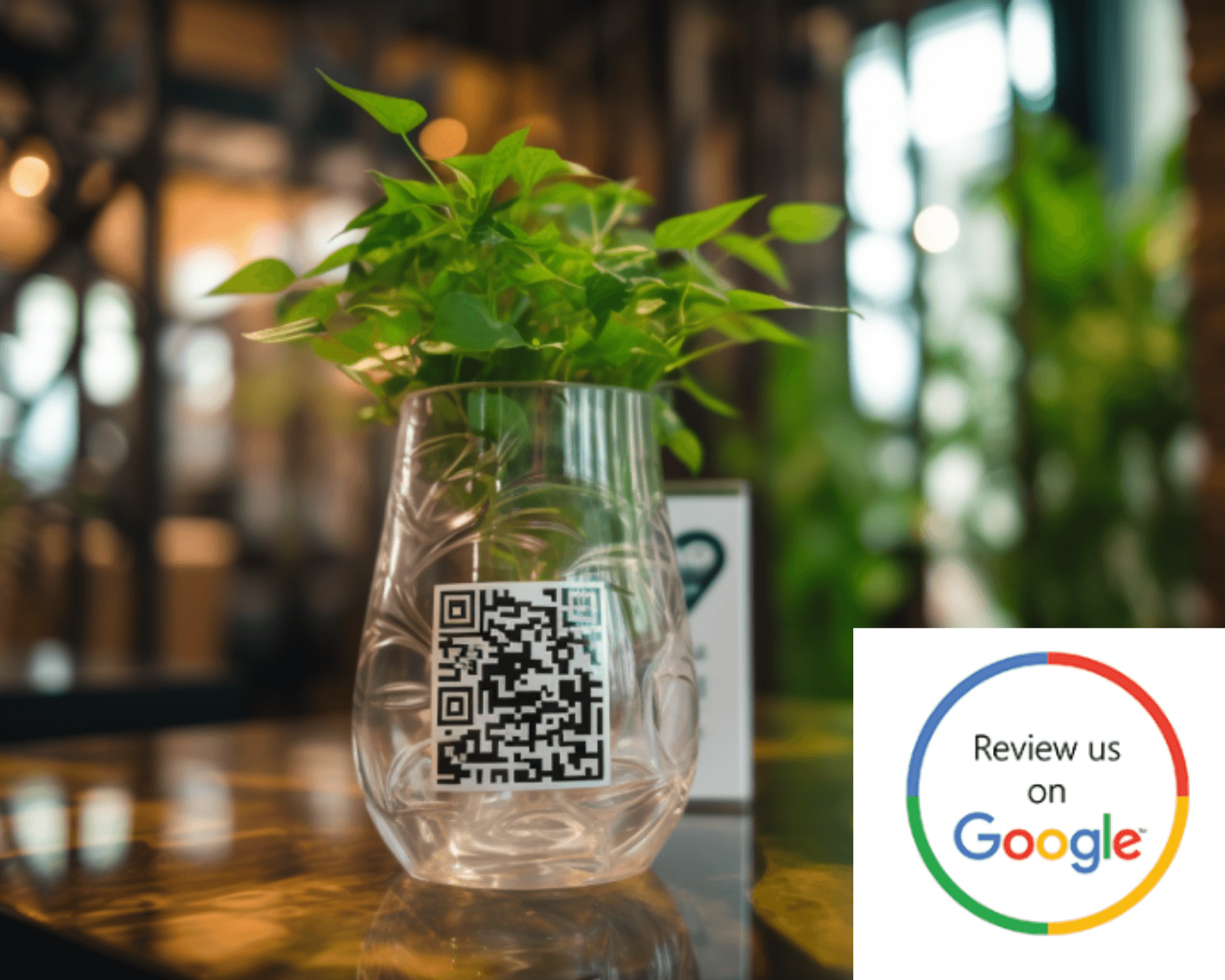 – get your Google My Business page link. Register for the Google Customer Reviews program through your Merchant Center account and integrate the survey module into your website. Next, go to your account in Google My Business, click the "Go to search" button and select the "Get more reviews" menu to copy the URL to your page;
– open the GET-QR QR code generator and select the QR code type "Link";
– paste your link to the Google Customer Reviews page into the appropriate field;
– optionally customize the Google Review QR code or leave the standard design;
– click the "Create" button to preview the future code;
– click the "Download" button to save the QR code in your preferred format and size, or choose "Print" for immediate printing.
Incorporating Google Reviews QR codes not only simplifies the review process for customers but also assists businesses in accumulating valuable feedback. If you create QR code for Google Reviews, your business will significantly enhances its online presence and credibility, contributing to long-term success!